Meet the Team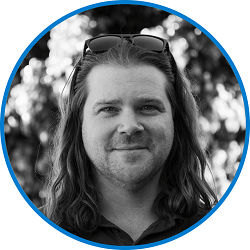 After finishing school in 2005 Evan fell into the world of welding Inspection / NDT becoming a qualified technician in Radiography, Ultrasonic, Magnetic Particle and Dye Penetrant welding inspection methods. He found that the level of service and quality in the welding equipment supply industry to be lacking and hence in 2013 he decided to leave his career to pursue growing Hampdon in a full-time capacity. Evan is also an active gamer and qualified Bush mechanic who enjoys tinkering on anything automotive. He especially enjoys wrenching on his Torana, fabricating his own performance parts and participating in motorsport events.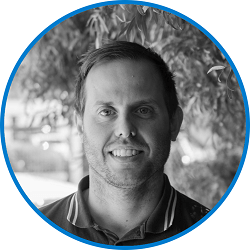 Alex is a qualified refrigeration mechanic and worked for over 10 years in the industry before leaving his work as a tradesman to pursue growing Hampdon in a full-time capacity. With a keen interest in business and e-commerce, Alex spends his time growing and developing Hampdon's online presence. In his spare time you'll find Alex working as a home handyman, running around after two crazy kids, or watching YouTube videos on car modifications and fabrication.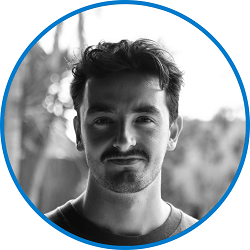 Callum
Marketing & Digital Content Manager
Callum began his career in the welding industry in 2017 as Marketing & Digital Content Manager for Hampdon, shortly after selling his closely affiliated courier business. Having gained a strong passion for photography, Callum spends most of his time at work photographing thousands of products and showcasing them via Hampdon's marketing channels. He has a wide variety of welding experience gained through fabricating and modifying his 4WD in his spare time which has formed a solid foundation for understanding the needs of DIY welders and fabricators.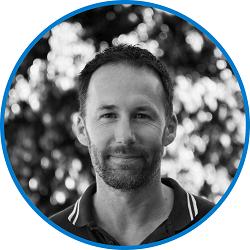 Having Completed his Trade Certificate III in Engineering Fabrication back in 2002 Mark has spent the majority of his career in the Welding and Metal Fabrication Industry. A skilled Tradesman, Mark has clocked up countless hours on the tools in the industry, most notably working on Iron Ore Construction Projects throughout the Pilbara. He enjoyed the FIFO lifestyle before returning to Perth to assist in the Welding Equipment Supply Industry. In his free time, you can find Mark perfecting his early model Commodore and attending Motorsport events. He also enjoys time with his family, supporting his children in their athletic pursuits.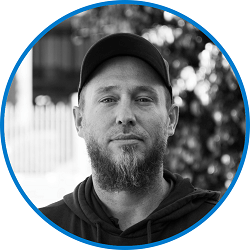 Ben
Warehousing Extraordinaire / Box Technician
After spending 10 years in the mining valves and pipeline industry Ben moved over to the world of welding as a stock controller, and parts interpreter. Keeping the dynamic, ever-growing range of Hampdon's products organised, ensuring our customers receive the parts they require quickly and accurately. The Storeman Extraordinaire prides himself on a keen eye for detail and taking every day as an opportunity to improve the customer experience when visiting Hampdon Industrial. When not at work Ben finds enjoyment in sketching unique artworks, maintaining an undefeated record in table tennis and chasing his kids around.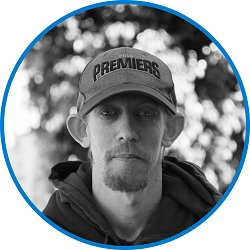 Michael began his career in Warehousing in 2006 after moving to sunny Western Australia from South Australia. After 8 years of waving his magic wand in the agricultural industry to ensure farmers could harvest their crops without delay, he moved to the welding industry. Joining Hampdon to work his wizardry in the warehouse as Ben's right-hand man to ensure customers receive their orders promptly, requirements are met when in-store and the warehouse remains in tip-top shape. Outside of work Michael is a passionate gamer, with a keen interest in sport and history and enjoys spending time with his kids.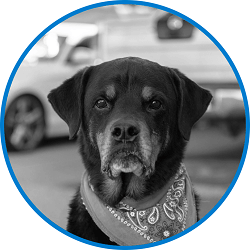 Django
Tucker Quality Control Manager
Often found sunning himself in the Hampdon car park, don't be afraid of this guy as he watches over the day-to-day operations. The local customers have got to know him well and is nearly 10 years old. Like most Rottweilers, he will take his time to introduce himself so give him some space. Once he is comfortable, you will be best mates and will nuzzle in for a pat. Django sometimes displays an excellent level of workmanship but has unfortunately been reprimanded by HR for accepting food as payment.