About Us - Hampdon – Perth Welding Equipment – UniMig Perth
Author: Hampdon - Welding Equipment Online



About Hampdons
Hampdon is a company specialising in the supply of high quality welding products directly to customers. We recognised there was a gap in the market for a wholesale supplier offering the very best welding products on the market at a competitive price, with an extremely fast and efficient delivery service. For those visiting us at our store in Malaga, almost all our stock is available directly to hand, while a small percentage of goods can be accessed at short notice.
We Source Products With Advanced Technology
Our range of products are designed using the latest technology for a far more efficient, smoother and professional standard of welding. Our portable welding tools, which include an extensive range of UniMig products, are simple to use, reliable and durable, so welders of all capabilities can achieve an outstanding result that will be long lasting. All of our equipment meets the Australian standards, AS60974-1 and EN 50199, and provides the utmost in respect of safety, duty cycle performance and quality.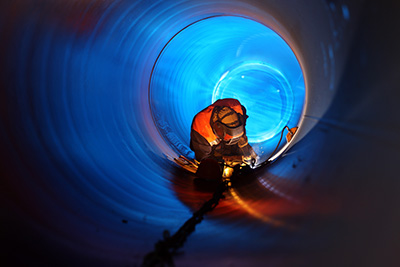 Being highly portable and light to carry, our weld guns are ideal for use in multiple locations, without the heavy work of lifting and transporting the equipment. In addition, each product reflects the latest advances in technology; UniMig, for example, uses the latest IGBT inverter technology and come with a proven track record of innovation and performance in all climates. Each is designed by a team of welding experts, with different levels of expertise in mind, and are intuitive to operate, with arc characteristics taken into consideration for each and every model.
All of our welding guns are able to tolerate a variable power supply, come in a solid construction case and are equipped with every safety feature possible.

We Deliver Competitive Pricing
Hampdon offers the best WA pricing for is instore welding products, while our online goods are competitively priced within the e-store market.
Our Product Warranty
All the equipment we sell comes with a warranty, so should it fail to operate as perfect at any stage, a prompt repair, replacement or full refund is guaranteed. This provides added peace of mind for our clients, whether they are a handyman or are working as part of a business.
We are not in the business of making our customers feel uncomfortable if a product does not deliver the performance expected; simply tell us and your refund will be completed.

Expert Advice - We Are Welders
We are here to answer questions and provide reassurance to our customers. Each product comes with different features and customers are advised to email us directly if they have further questions about the specifics of each product, especially if they are struggling to decide which one best suits their needs.

We Care About Your Purchase
Our commitment to you is not over once the product has been paid for. All of our equipment and accessories come with an after sale service and should you experience any difficulties when operating them, we advise customers to contact us directly for professional advice. We will also assist if you are struggling to operate a particular piece of equipment.

Wide Range and Multiple Brands
At Hampdon, we are continuously expanding our wholesale stock so we can give our customers an even wider choice of products.
While our stock is focussed on UniMig and North products, we also supply a host of other brands and if customers are seeking a different item we can easily source this at short notice. Hampdon are vendor neutral and are not closely aligned to a particular manufacturer.
We are Hampdon – WA's leading supplier of high quality welding equipment.