UNIMIG Razor 200 ACDC TIG - TOP SHELF COMBO - Furick - CK - SSC - KUM-M-RTIG200ACDC
CK17 Flex Torch - SSC Foot Control - Furick Pyrex Kit
Rated

5

/

5

based on

1

reviews.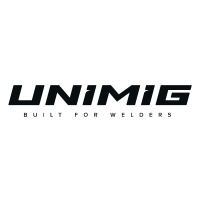 $2,399.00
RRP $2,598.00
SAVE $199.00 (8%)

More info.
Make 4 payments of $599.75 over 8 weeks and get it now!
In Stock
The 'TOP SHELF' welders kit you see before you is hands down the highest quality combination of welding components from industry-leading welding brands around the world. The TOP SHELF kit is handpicked in-house at Hampdon for the true marksmen of TIG welding operators, you asked for it... and we made it! With the majority of these add-on components being manufactured in the USA, the highest standard of quality is guaranteed!
What's in the TOP SHELF COMBO?
1 x RAZOR 200AC/DC TIG Welder Machine
1 x CK17 4m 150A Super Flex TIG Torch with Flex Head - Made in USA
1 x CK17 Stubby Heatshield Gas Lens

- Made in USA

1 x FURICK BBWSGWC Pyrex TIG Cup - Brass Gas Lens & Titanium Ring Kit

- Made in USA

1 x 1.6mm - FURICK CUP Gas Lens Collet Body - WP-17 | 18 | 26

- Made in USA

1 x SSC Controls Foot Control Pedal to Suit UNIMIG RAZOR ACDC 200

- Made in USA

10 x 1.6mm LaYZr CK Chartreuse TIG Tungsten Electrodes

1 x 4m Earth Lead

1 x 4m Arc Lead 25mm Cable

1 x UNI-FLAME Argon Regulator

1 x 2M Gas Hose with Fittings
RAZOR 200AC/DC Features:
Latest 43KHz Inverter Technology

AC/DC HF TIG/MMA Function

Arc Ignition HF Oscillation

AC Square Wave 20 - 250Hz

AC Balance Control Adjustable

Pulse Frequency 0.2 - 200Hz

Pulse Width 10 - 90%

Base Current 5 - 200A

Up Slope 0 -10 sec

Down Slope 0 -15 sec

Pre Gas 0 - 3 sec

Post Gas 0.5 -15 sec

Trigger Function 2/4T-Spot

MMA - Arc Ignition Current Automatic

Arc Ignition Time Automatic

Arc Force Current 0 - 40A

Remote Amperage Foot & Hand Control
Flexible 3 Series Head (WP17, CK17)

Standard 5/8 unf gas hose fitting - This can also be supplied with a UNIMIG Razor push in gas connection.

CK 35-50 Dinse style connection (See pics)

Small lightweight torch for low amp TIG applications.

Super-flex power cable

​

4 metres long

Torch Bodies - High-temperature resistant silicon rubber provides a lightweight and durable cover.

Torch Head - Made from Brass instead of Copper.

Handle - CK lightweight slim pencil style torch handle
FURICK Pyrex TIG Cup Features:
Thick heat resistant pyrex glass rated to max 180 amps

Uses a titanium Cup Cover to prevent damage to the pyrex cup

Made in USA

Utilizes a second mesh filter for consistent gas coverage over the welding material

Includes 1 x Pyrex Cup, 1 x Brass Gas Diffuser, 2 x Orings & 1 x Titanium Cup Cover

For use with a standard 17 / 26 series torch the cup will require gas lens 11617GL (for 1.6mm tungsten) or the 33217GL (for 2.4mm tungsten)

For use with a standard 9 / 20 series torch the cup is compatible with standard gas lens' (pn: 45V43, 45V44, 45V45)
SSC Foot Pedal Features:
4.5m cable

7 pin connector

Pad Size 22cm x 14cm

Made in the USA

Replacement for UTJRFC-4

Compatible with:

Unimig Razor KUM-M-RTIG200ACDC

Unimig Viper KUM-M-VT180ACDC
LaYZr CK Tungsten Electrodes Features:
Suited to welding carbon steel, stainless steel, nickel alloys, copper alloys, titanium and aluminium.

1.5% Lanthanum, 0.8% Yttrium Oxides, 0.8% Zirconium

1.6 mm x 175mm length

Offer excellent arc starting at low amperages.

Provide long electrode life and stability with a low burn-off rate.

For use in automated or robotic applications.

Can be used to replace thoriated tungsten electrodes.

Works well on AC or DC electrode negative
(KUM-M-RTIG200ACD-topshelf)
| | |
| --- | --- |
| SKU | KUM-M-RTIG200ACD-topshelf |
| Model # | KUMJRRZ200ACDC |
| Brand | UNIMIG |
| Shipping Weight | 23.0000kg |
| Shipping Width | 0.370m |
| Shipping Height | 0.340m |
| Shipping Length | 0.520m |
** Product comes with a nationally recognised 36 month warranty through any UNIMIG Dealer **
Great setup

By:

nathan

on 14 December 2021

Website is easy to use and had what i needed thanks




(5)
1 x RAZOR 200AC/DC TIG Welder Machine

1 x CK17 4m 150A Super Flex TIG Torch with Flex Head - Made in USA

1 x CK17 Stubby Heatshield Gas Lens

- Made in USA

1 x FURICK BBWSGWC Pyrex TIG Cup - Brass Gas Lens & Titanium Ring Kit

- Made in USA

1 x 1.6mm - FURICK CUP Gas Lens Collet Body - WP-17 | 18 | 26

- Made in USA

1 x SSC Controls Foot Control Pedal to Suit UNIMIG RAZOR ACDC 200

- Made in USA

10 x 1.6mm LaYZr CK Chartreuse TIG Tungsten Electrodes

1 x 4m Earth Lead

1 x 4m Arc Lead 25mm Cable

1 x UNI-FLAME Argon Regulator

1 x 2M Gas Hose with Fittings